Live Labels Geo™
Live Labels Geo™ is the modern replacement for signs and markers used for outdoor navigation and exploration.
park systems
trail systems
scenic byways
wildlife, nature and ecology centers
marine sanctuaries
scenic destinations
scenic waterways
Live Labels Geo™ was designed by the Digital Deli founders based on extensive geospatial technology knowledge, decades of remote expeditions across the United States and Canada and significant research & development.
The Mission for Live Labels Geo™:
Provide a 50+ year digital solution mated to a 35 year visual marker.
reliable and predictable operation
multiple modes of communicating information
micro data streams to high bandwidth interactive media
no onboard power requirement
deploy land, sea or air
multimode navigational beacon
harsh enviroment ready
environmentally friendly
100% recyclable
Advancing Our World:
A revolutionary way to promote safe and educational exploration of the great outdoor treasures gracing our lands.
We invite you to explore further and Contact Us to enable your world with Live Labels Geo™.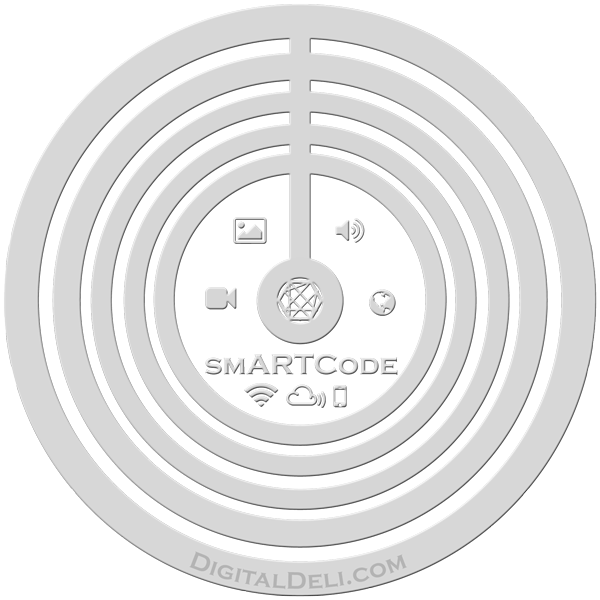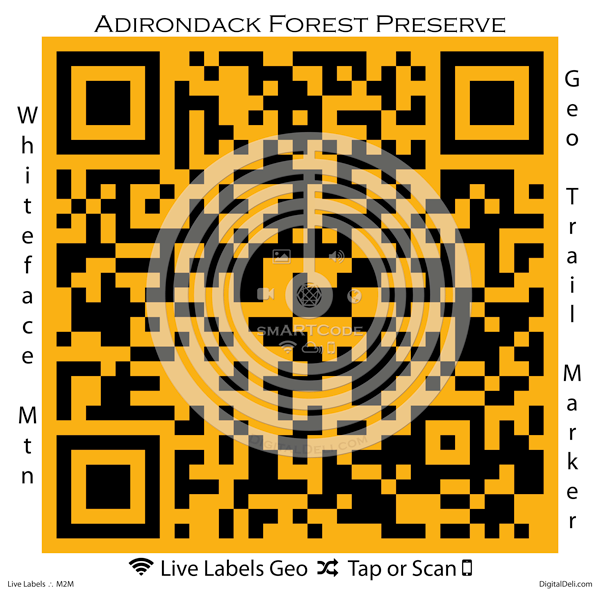 Discover

Next Generation Always On Strategies
Learn Why You Want How It Works What You Get

Live Labels Geo is the digital nervous system for your geospatial assets. Are you ready to proceed into the future with a 50+ year solution? Please continue...

---

Novice explorers are increasing and need more prompting to guide them in a safe adventure. Novices tell us "everything they need is on their device". Before Live Labels Geo™, when wireless and GPS signals vanished, they felt lost. Now, multiple modes communicating information can exist from one place, even with no GPS or wireless signal.

---

We all know a day of fun outdoors can quickly turn into tragedy. The costs associated with search and rescue can be an enormous drain on limited resources. When GPS and wireless signals disappear under a heavy canopy or during extreme weather, a navigational micro burst from an embedded smART Code™, can quickly quell the onset of panic by transmitting what may very well be life saving on demand critical information – all from a tree in the middle of the woods.

---

smART Code configurations in Live Labels will typically contain 5 means of transmitting information: visual (color code), human readable (text), scannable, near and far field communications. All work with no GPS, wireless signal or onboard power. Multiple types of data (fields) may be stored, requested and delivered. When wireless Internet and GPS are available, advanced features may be triggered. Not your grandfathers old trail marker.

---

Everyone enjoys the reward of instant knowledge presented in a fun and educational manner from a trusted source. The replacement for the old trail marker, while still providing familiar visual and written queues, can now introduce a wildlife biologist, naturalist or geologist – with location specific curated content. Everyone gains better understanding and appreciation for your natural wonder. Subject matter experts can flourish, further instilling a sense of pride and ownership, where everyone benefits.

---

The Live Labels Geo™ reward continues at the next stop, with instruction to put their device down and proceed ahead with confidence, so they can learn more. Knowledge is a wonderful tool to inspire and motivate. You might think of Live Labels Geo™ as a gift for the next generation to discover. Extensible by design and built with the future in mind.

---

The Smithsonian Institute tells us the media content we produce today will be readily decodable a thousand years from now. It is always important to keep the highest standards of quality in mind, both aesthetic and technological, to ensure robust longevity. Make your mark and make it well – you may be surprised how long it will be in circulation.

---

The methods, processes, techniques, technologies and configuration management associated with Live Labels Geo™ are complex so continued value may be realized for many years. The implementation process, on the other hand, is quite simple and straight forward.

---

Advanced Technology Integration (ATI) under development at the Digital Deli Business Innovation Think Tank™ is further extending Live Labels Geo™ capabilities, so even greater benefit, may continue to be derived, in the future.

---

International and domestic tourism marketers seeking to entice visitors to host destinations with immersive geospatial and eco–cultural heritage experiences will find Live Labels Geo™ corridor sites a natural attractions for both visitor and marketer. The lure of self guided discovery and the opportunity to earn subject matter expertise credentials presents a unique value proposition, with the potential for infinitely recurring visitor revenue.
Extended Interactive Engagement (M2M)
Navigational Data
Trail Information
Location Based Multimedia
Instructional & Educational Media
Imagery, Video, Audio
Live Labels™ ∴ M2M
Digital Deli Pipeline